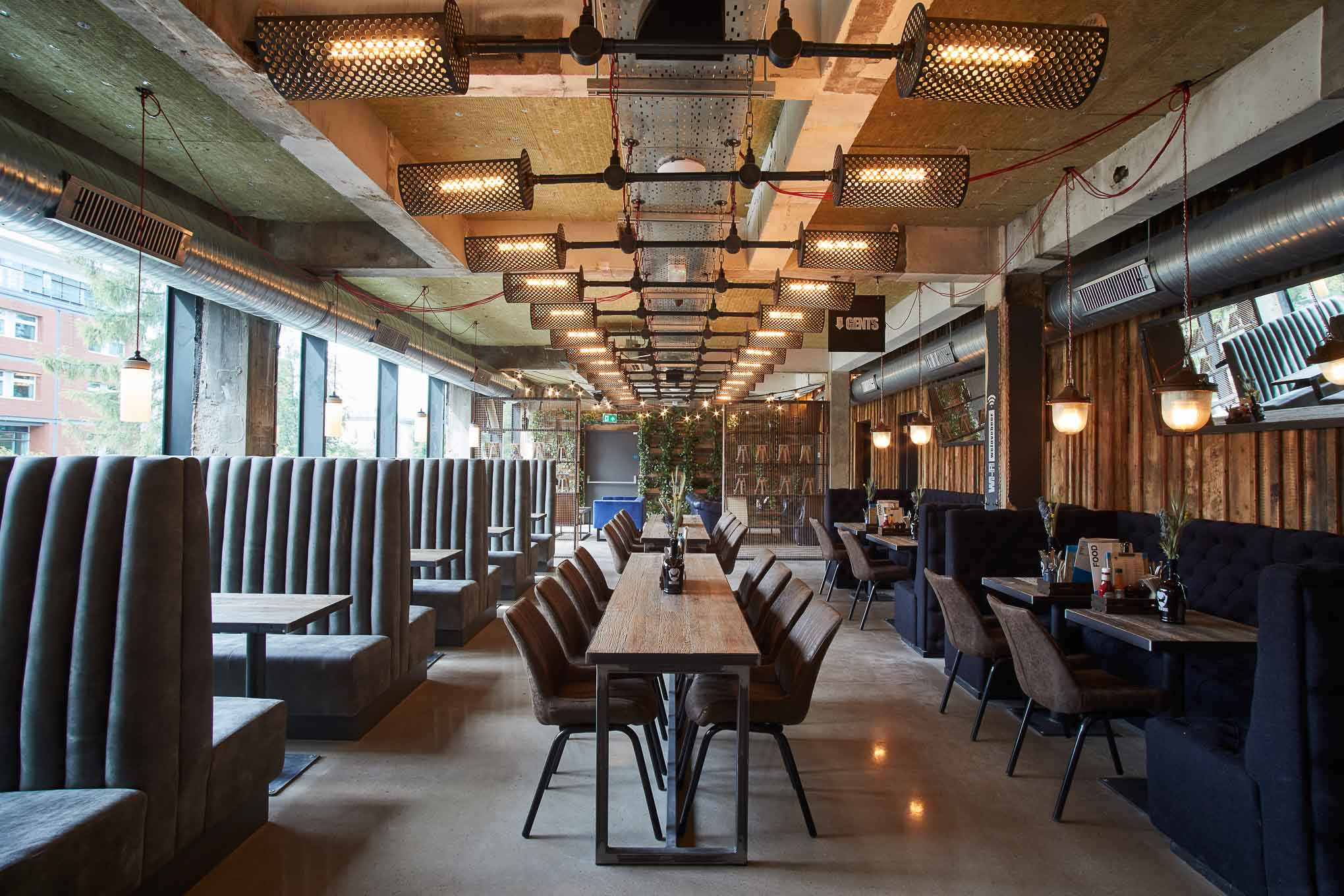 PROJECTS
BREWDOG OUTPOST - MANCHESTER
A selection of our reclaimed & bespoke lighting installed into Brewdog's second Manchester site.
VIEW MORE
OUR ROOTS
Industrial Glow stemmed from a cocktail of want to be treasure hunters and a passion for design and quality manufacturing.
After spending years in the shopfitting business fitting out stores for many high end designers we noticed a huge disregard for expensive materials which were more often than not skipped on the start of a new fit-out.
In the hunt for a re-usable product to implement into the market we accidentally stumbled across a large run of antique Holophane factory lights from around 1920 formerly lighting a steelworks in the North of England. 
The lights are a stunning combination of glass, steel, brass and copper, amazed by the materials, design and manufacturing that had gone into the lights and how relevant the aesthetics of the lights still were, we were hooked!
We had found our product or as we were soon to find out products! As we hunted more we found a host of lighting, clocks and furniture that had stunning design, were built for function and longevity and best of all had gained character from wear and tear that you cannot find in a newly made product.
Industrial Glow was born.